Disparity Studies
SPW's disparity work is based on a thorough review of the legal analysis of  the Supreme Court's decision in City of Richmond v. J.A. Croson, 488 U.S. 469 (1989), and subsequent case law concerning the Croson decision. The review will concentrate on identifying specific methodological guidelines. We utilize the methods of analysis consistent with predominant, controlling, and relevant legal precedents.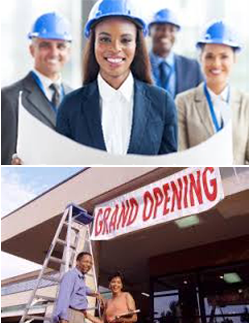 SPW's work with consortiums and large-scale agencies, has given it extensive experience with the collection, management, and analysis of large, complex sets of quantitative and qualitative data pertaining to race and gender issues. Our disparity methodology requires a thorough review of an agency's policies, procedures, and procurement data at the beginning of the disparity study. This practice allows our consultants to obtain complete understanding of the client's status at the outset of the project, as well as a perspective from which to begin to make recommendations. Additionally, we collect and analyze anecdotal information in support of conclusions and recommendations.
We include methods of measuring the effectiveness of the program beyond statistical utilization and determining the possible effects of discontinuance. Secondly, we place increased emphasis on detailing the persistence of discrimination in the private sector and providing a careful assessment of the role and potential of race-neutral alternatives. These two elements have been important components of programs that have survived judicial scrutiny. SPW's methodology and work plan are designed specifically to meet the additional requirements of a second-generation study and the case law requirements of both the Croson and subsequent decisions.
How can we help you? To discuss how our team can help your business achieve true results, please contact us at 901.521.1129.